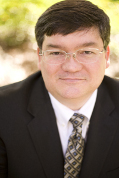 mbishop@sbpllplaw.com
(770) 829-3850
J. Michael Bishop is a partner in the Atlanta firm of Smiley Bishop & Porter LLP.
For over 30 years, Mike has practiced extensively as an attorney in the areas of securities arbitration and litigation, representing investors with securities claims of all types and sizes.  Mike and his firm have obtained numerous seven-figure arbitration awards which have included punitive damages, attorneys' fees and costs. Many of Mr. Bishop's clients are elderly investors who have been victims of investment and financial fraud.
Mike has successfully represented clients with claims against virtually every major Wall Street firm, including: Bank of America/Merrill Lynch, UBS/PaineWebber, Morgan Stanley/Dean Witter, Wells Fargo Securities/Wachovia Securities, Prudential Securities, Citigroup/Smith Barney, Shearson/Lehman Brothers, Bear Stearns, Credit Suisse, Ameriprise Financial, Morgan Keegan, and LPL Financial, as well as numerous others.
Mr. Bishop, as a securities lawyer, has also represented numerous investors who have suffered losses through illegal Ponzi schemes, and has acted as counsel for an SEC court appointed Receiver to recover funds on behalf of defrauded investors.
Mike has lectured to numerous groups about securities arbitration including, among others, the American Association of Individual Investors, the Public Investors Arbitration Bar Association (PIABA), the Atlanta Bar Association, the Montana Bar Association, and the Georgia ElderCare Network. He has been a course instructor for the Financial Industry Regulatory Authority's (FINRA) Arbitrator Training Program, and has taught courses on claims and defenses in arbitration, discovery in arbitration, and brokerage firm documentation. Mr. Bishop has also served as a FINRA arbitrator.
Mike has been widely quoted as an expert on securities matters in various national news publications and cases he has handled have been featured in The Wall Street Journal. Mr. Bishop has also appeared as a securities law expert on CNBC.
Mr. Bishop has co-authored articles on "How to Read and Understand Broker Account Statements" and "Limited Partnership Interests: What Are They Worth?" which have been published by the American Association of Individual Investors' AAII Journal.
Mr. Bishop has served as President of the North Fulton Bar Association, a Board Member of the Elder Law section of the Atlanta Bar Association and Vice-Chair of the ADR Committee of the American Bar Association's Tort and Insurance Practice section. Mr. Bishop is a member of the Public Investors Arbitration Bar Association, and the Lawyers Club of Atlanta. He is also the former Chairman of the Board of the Brain Injury Resource Foundation.
Mr. Bishop is a native of Atlanta, Georgia. He received his law degree from Mercer University Law School in 1984.